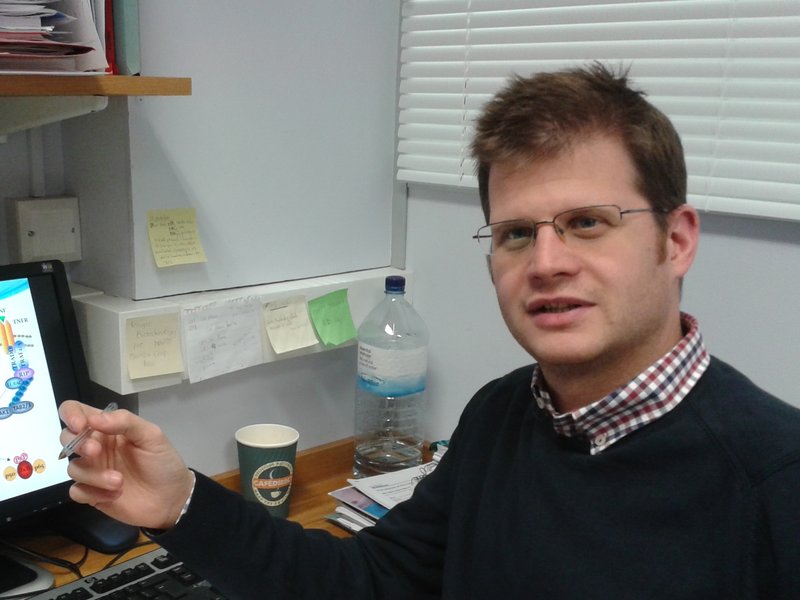 Carlos Maluquer de Motes
Principal Investigator
I earned my PhD in the University of Barcelona, where I am from. After post-doctoral training in the University of Pennsylvania (US), Imperial College London and University of Cambridge I settled down in Surrey in 2014 to start my own lab. Now my job is to boss people around! 😉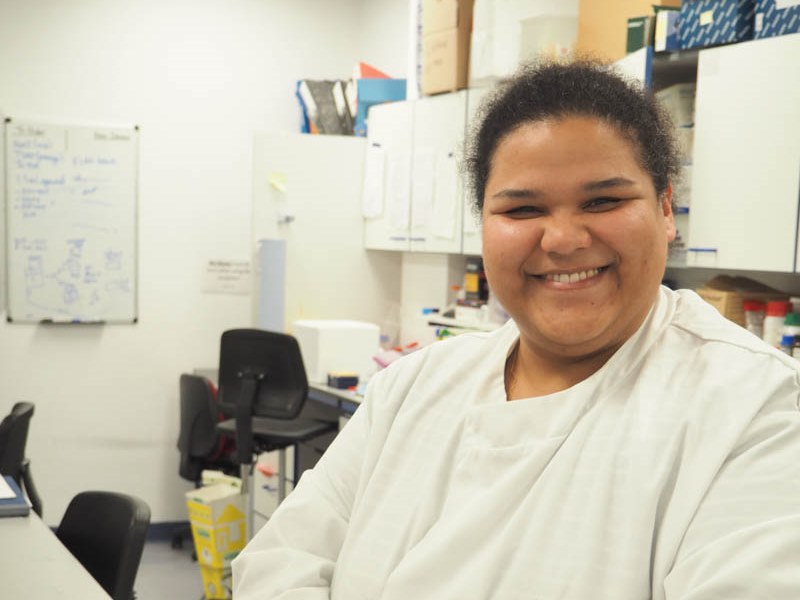 Valerie Odon
Post-doc researcher
I joined the lab in 2015. I apply proteomic analyses to several poxviral proteins. My aim is to understand how poxviruses modulate host immune and ubiquitin systems.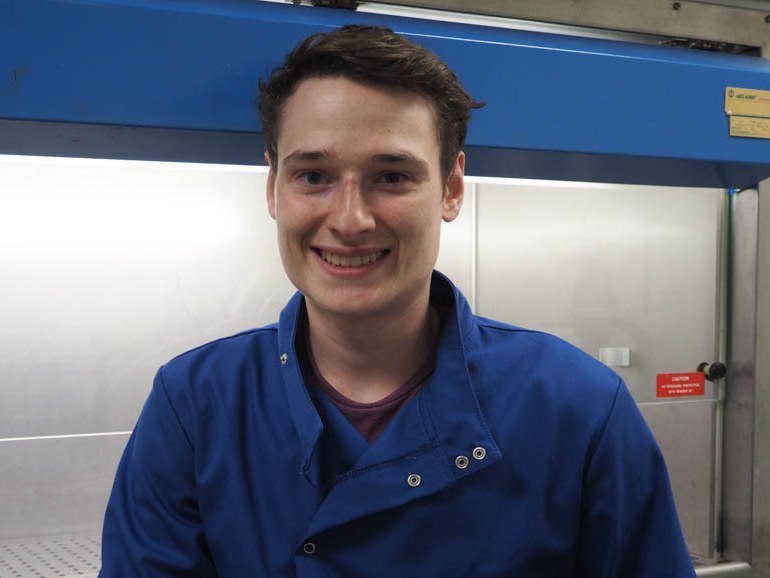 Joe Holley
iCASE EPSRC PhD student
I am doing my PhD on the morphogenesis of the prototypical orthopoxvirus vaccinia virus (VACV). My work involves generating recombinant VACV that incorporate altered promoter sequences in key viral morphogenesis genes and address their phenotypes.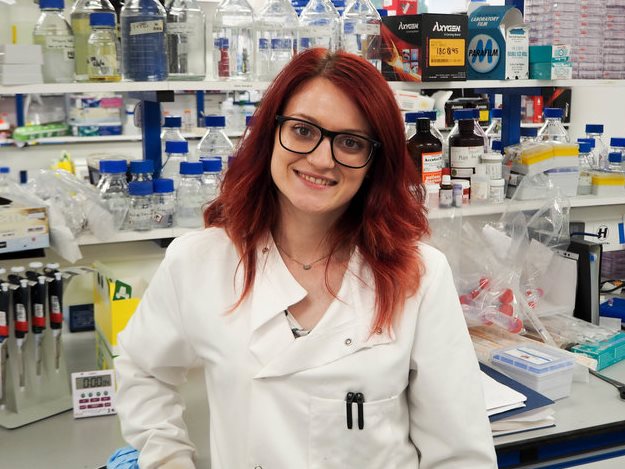 Iliana Georgana
PhD student
I am a first year PhD student from Greece funded by the University. My project aims to identify and characterise components of the Ubiquitin Proteasome System (UPS) that negatively regulate the inflammatory responses and define their function in the context of anti-viral immunity.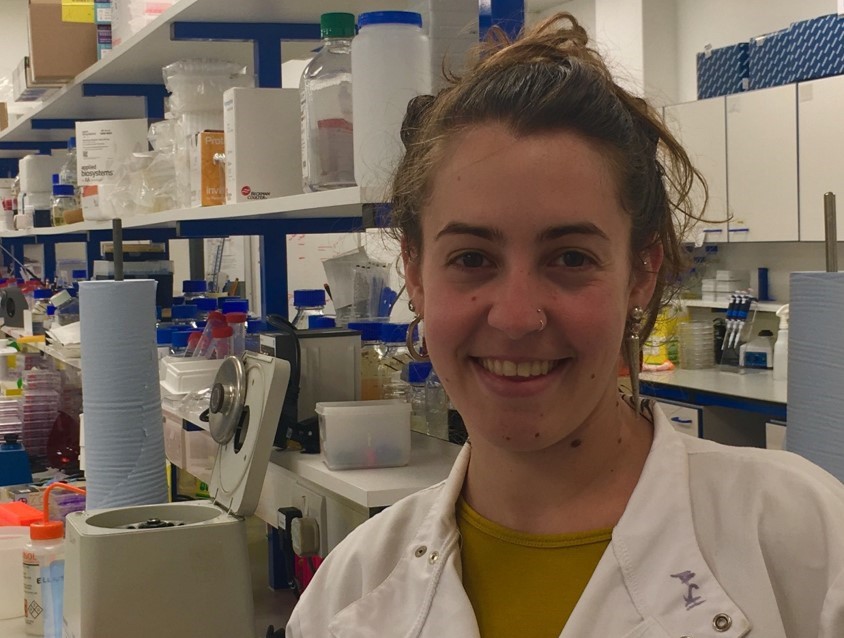 Lucia Barrado
Visiting PhD student
I am a final year PhD student from Spain. My thesis is about the role of the Ubiquitin Proteasome System (UPS) in African Swine Fever infection. I am doing a 4-month internship in Carlos' lab in order to explore the role of a viral protein in innate immune activation.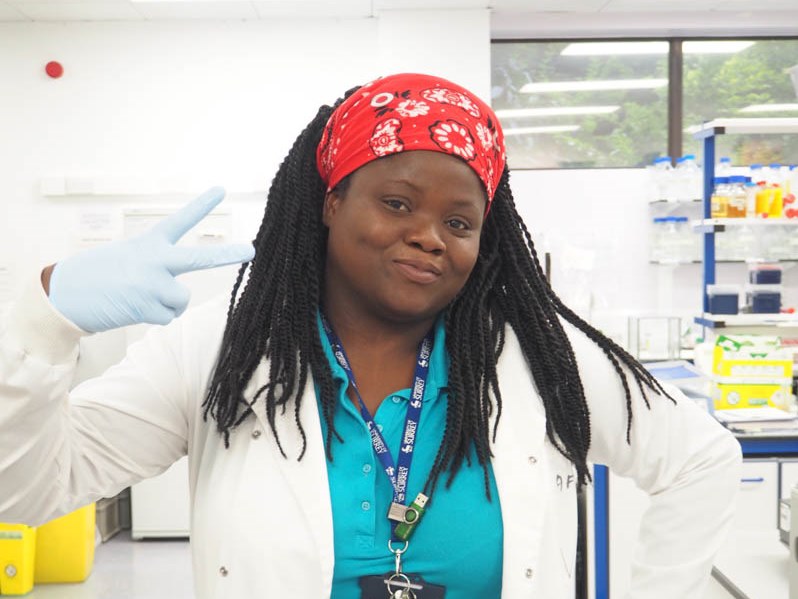 Adeola Fowotade
PhD student
I am a 3rd year PhD student from Nigeria funded by the Nigerian Tertiary Education Trust fund (TETFUND). My project focuses on understanding the molecular biology of KSHV and its immunomodulatory effect.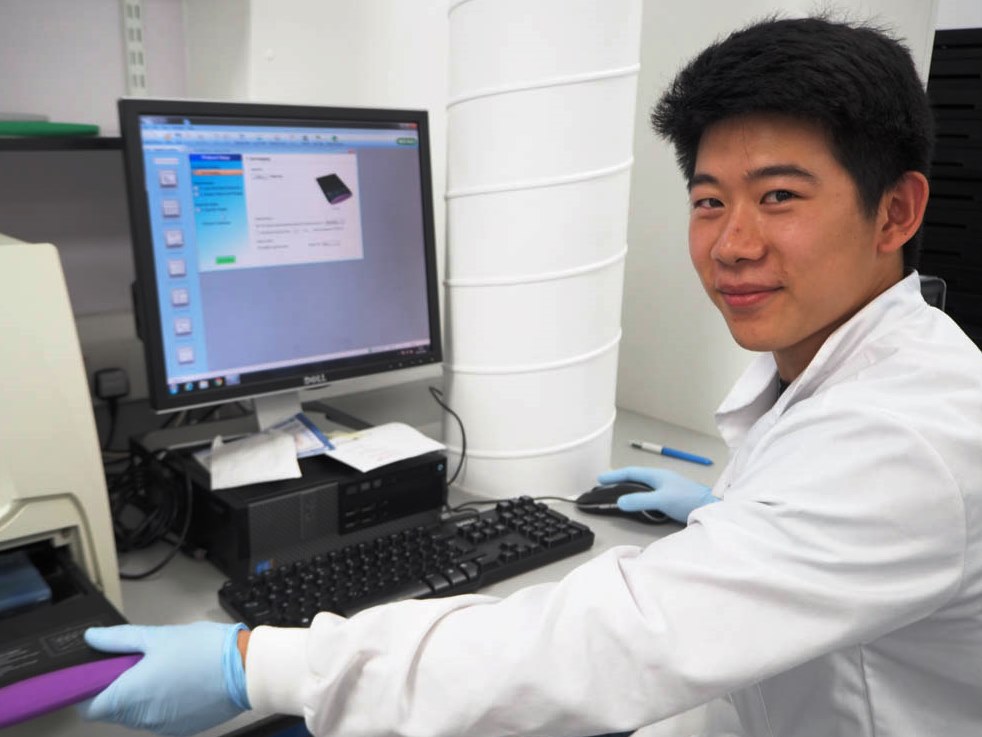 Jin Min
Research technician
My name is Jin. I am a research technician assisting the team with molecular cloning and virus research.