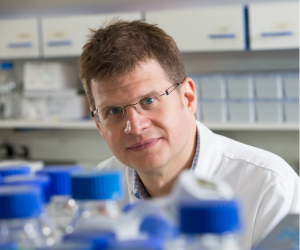 Carlos Maluquer de Motes
Principal Investigator
I earned my PhD in the University of Barcelona, where I am from. After post-doctoral training in the University of Pennsylvania (US), Imperial College London and University of Cambridge I settled down at the University of Surrey in 2014 to start my own lab. Now my job is to boss people around! 😉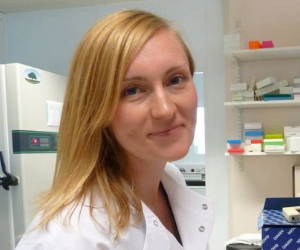 Becky Sumner
Post-doctoral researcher
I joined the lab in 2020 after spending six years as a postdoc at UCL in the Towers lab working on evasion of innate sensing by HIV-1. Prior to that I worked on innate immune evasion strategies of poxviruses in the Smith lab for two years as a postdoc at the University of Cambridge and also as a PhD student at Imperial College. I'm now returning to poxviruses and innate sensing, as well as other interesting projects on viruses, cell cycle and innate immunity.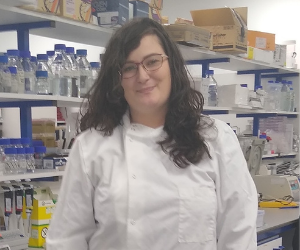 Sian Lant
PhD student
I joined the lab in 2019 as a PhD student funded by a studentship from the UK Defense Science and Technology Laboratory (DSTL) and the Surrey Doctoral College. My aim is to develop better diagnostic tools to identify and characterise poxvirus infections, plus some basic poxvirus biology on the side.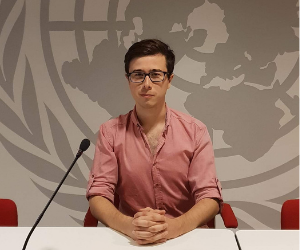 Alasdair Hood
PhD student
I joined the lab in 2020 after several years of working on lentiviral vectors in industry. My PhD focuses on improving the immune responses induced by poxviral vaccine vectors as well as characterising the newly discovered viral cGAMP nuclease. My work is funded by the Lorna and Yuti Chernajowsky Biomedical Research Foundation.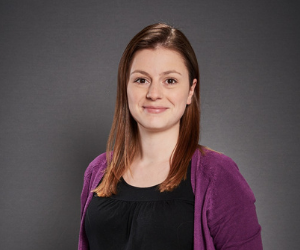 Isobel Stokes
PhD student
I joined the lab in 2020 as a PhD student funded by the Surrey Doctoral College after obtaining my MSc degree and spending some years at the Pirbright Institute. My aim is to characterise poxviral manipulation of host factor DBC-1 and how this results in cell survival and inhibition of inflammation.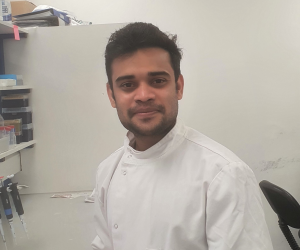 Preetam Parija
PhD student
Hello everyone, I am Preetam from India. After few years of dabbling with various virology projects, I joined the lab in 2021 as a PhD student funded by a Vice-Chancellor's Studentship Award. My Ph.D. work primarily focuses on elucidating how and why certain key regulatory proteins involved in the ubiquitin proteasomal pathway are being degraded by poxviruses.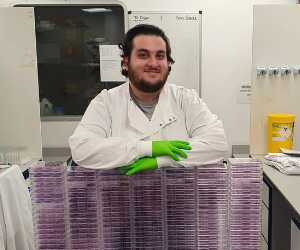 Misbah El-Jesr
MSc student
I am doing my MSc in Medical Microbiology in the Maluquer Lab studying how poxvirus strategies to manipulate cellular inflammatory pathways. A great training experience in multiple techniques and methodologies… including plaque assays!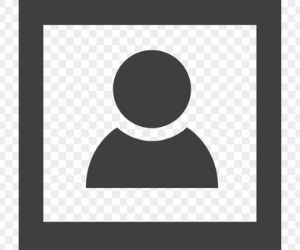 Muad Teir
MSc student
I am an MSc student working on vaccinia virus antagonism of cytosolic DNA sensing, particularly focusing on the recently described viral cGAMP nuclease gene poxin/vSchlafen.
PAST MEMBERS (First post)
Joe Holley, PhD (Oxford Biomedica Plc, United Kingdom)
Iliana Georgana, PhD (University of Cambridge, United Kingdom)
Valerie Odon, Post-doc (University of Oxford, United Kingdom)