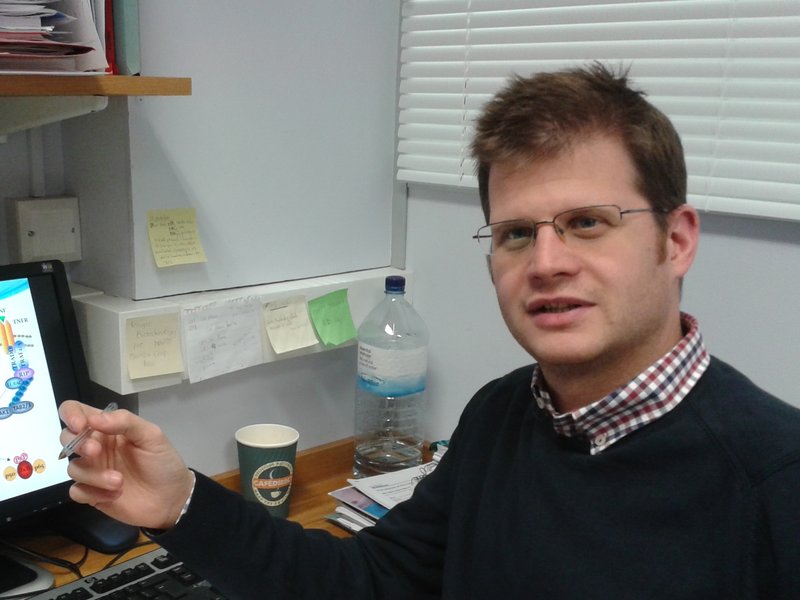 Carlos Maluquer de Motes
Principal Investigator
I earned my PhD in the University of Barcelona, where I am from. After post-doctoral training in the University of Pennsylvania (US), Imperial College London and University of Cambridge I settled down in Surrey in 2014 to start my own lab. Now my job is to boss people around! 😉
Sian Lant
PhD student
I joined the lab in 2019 as a PhD student funded by a studentship from Dstl. My aim is to develop better diagnostic tools to identify and characterise poxvirus infections.
Misbah El-Jesr
MSc student
I am doing my MSc Medical Microbiology on the poxvirus Ankyrin proteins and how they manipulate host cellular pathways.
Muad Teir
MSc student
I am a first year MSc student working on vaccinia virus antagonism of cytosolic DNA sensing, particularly focusing on the recently described viral cGAMP nuclease gene poxin/vSchlafen.
PAST MEMBERS (First post)
Joe Holley, PhD – Oxford Biomedica Plc, United Kingdom
Iliana Georgana, PhD – University of Cambridge, United Kingdom
Valerie Odon, Post-doc – University of Oxford, United Kingdom